Electric Radiator Reviews and Testimonials
At Best Electric Radiators we run our business with a very simple philosophy, we treat our customers how we would like to be treated.  We pride ourselves on providing the best energy efficient electric radiators coupled with excellent customer service and support.

Genuine customer reviews are very important to our company and we always like to share positive feedback to new customers regarding our products and service.  

Below are just a small sample of our customer testimonials: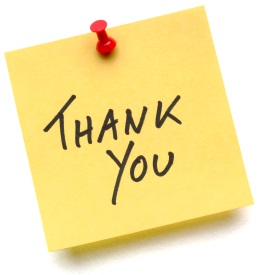 "Brilliant radiators backed up by incredible service"
"I purchased 3 Slimline Digital Radiators for my apartment. Not only do they do the job they look superb. Each radiator comes with a template, and each one being of a low weight ratio makes them easy to fit even for the novice. The service level of this Company is amazing, and to sum up my experience can be said in one word "trust". This is a British based firm supplying goods of high quality, at a reasonable cost.
I have done some running costs, and if you have a smart meter you will see how much money they will save you on your next electric bill. What more do you want..?"
"Excellent radiator and service"

"We bought 5 Slimline Digital electric radiators for our home as we were tired of our boiler breaking down. Our heating bills have been cut significantly since installation and we have recommended them to lots of friends and family. I also want to mention how good the customer service was from start to finish!"

"The best Electric Website was by nice and clear and presented the Slimline Digital very nicely so our expectations were already high. We received delivery under 24hours and we found it very simple to attach it to the wall. It heats up quickly and gives off more than enough heat for our bedroom and hallway. We love the way it looks and have received several compliments from visitors. It's also important we should mention the service we were given on the telephone as it was a pleasure dealing with this company. Really helpful and not at all pushy. Just wish all online companies were like this!! A****
"Great product and first rate service""

"I recently bought a Slimline for our conservatory as it was getting quite chilly. The customer service was excellent and the advice we were given was perfect. Our order arrived next day as promised and we wall mounted it straight away. We are impressed with the amount of heat it gives out and how quickly it reached our desired temperature. Thank you for all your help."
"Brilliant design and excellent service"

"We bought several Slimline Digital electric radiators on 3 separate occasions as we were so impressed with the performance and the styling. Love the vent at the top of the radiator to help direct warmth into the room rather than straight up the wall! Customer service was also superb when we had a few questions about setting the programming. Would high recommend this company and their products."
"A quality product at a reasonable price"

"This radiator was much better than I had expected. Very easy to use, compact and robust. Will be buying more in the future! PS – Thanks for all your help and guidance."
"Great product and speedy delivery!"

"The slimline digital is a wonderful radiator. Since our first purchase we have bought 7 more and have at least one in each room of our house. The heat control is brilliant and the radiators are totally silent. Have recommended the radiator to all my friends. Thank you!"

"Since buying the slimline digital I have never looked back! It took a little time to get the hang of the thermostat settings but all my radiators are now set perfectly with our daily life. Thanks to you all!"

"Thank you so much to Best Electric Radiators. Your service was excellent from start to finish and the radiators are great!"
"Outstanding Electric Radiator"

"We are really pleased with our new electric radiators. The Slimline looks great and helps to maintains a constant temperature in each room. Fast delivery too!"
"Congratulations on the quality of your customer service"

"You dealt with my problem promptly and pleasantly and made me feel as though I was an important customer"
(letter below – click to expand)