Fully Controllable Electric Radiator Thermostat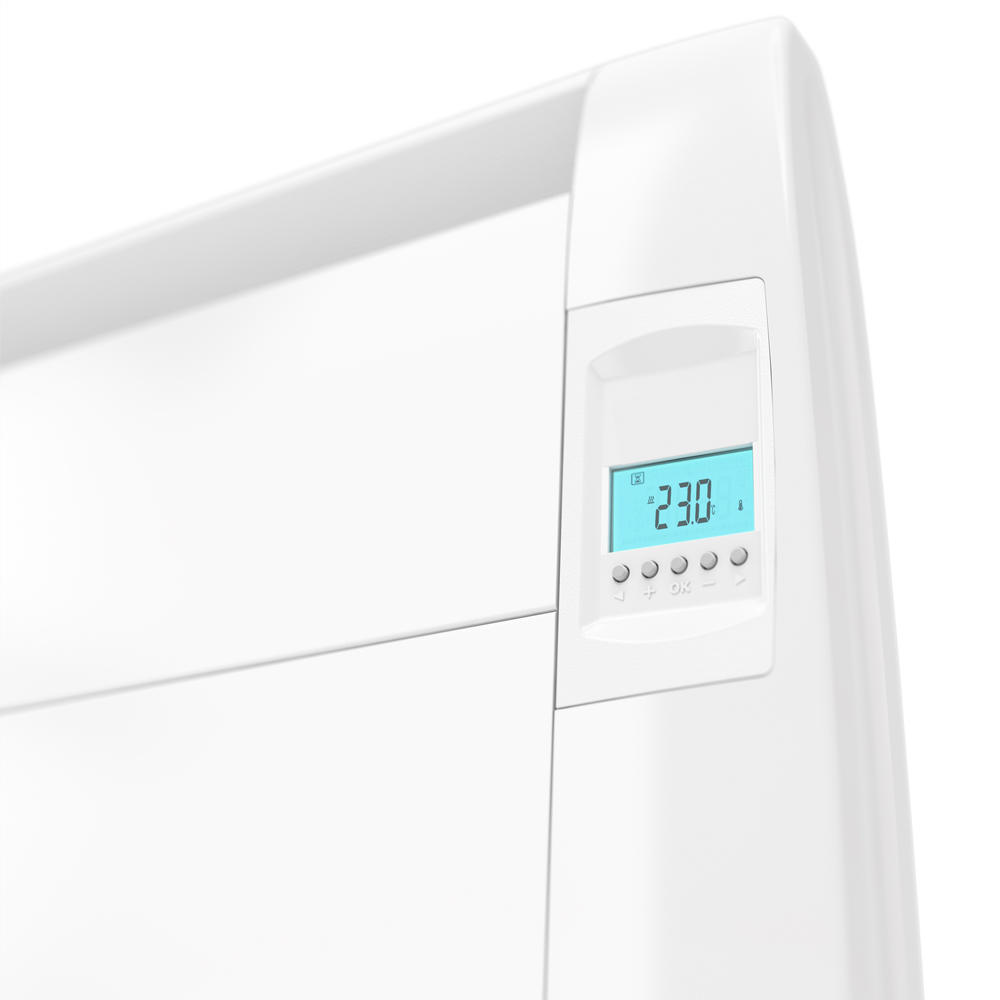 Having full control of your home heating is essential for maintaining a balanced and comfortable living temperature.  It allows you to maximise efficiency and minimise energy wastage. Digital electric radiator thermostats from Best Electric Radiators give you the advantage of total heat controllability at your fingertips! 
The Best Electric Digital Thermostat is highly controllable and allow total control 24 hours a day / 7 days a week.
The thermostat has 9 built-in programmes including 4 bespoke programmes to enable you to select the optimum heating programme for your home.
The thermostat includes a 'comfort' mode and 'reduced' mode for when you require higher and lower temperatures during a 24 hour cycle.
*We recommend reading the user manual in full prior to setting your radiator.
View our range of wall mounted electric heaters HERE